Why Choose Us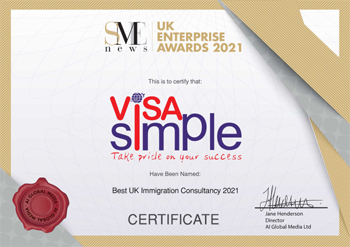 Our services are tailor made to suit our client's needs – we see you as an individual, not a name on an application form.

Here at Visa Simple, we do not have any separate sales and case working teams, it is just one expert team from the first day of communication to your visa approval. Our team consists of experienced consultants years bring to the table many years of hard core immigration experience and knowledge. We are registered at Level 3 with the Office of the Immigration Services Commissioner to provide immigration services. This has helped us in securing our clients future in the UK!


Client's success is our main aim and focus. Immigration is our bread and butter. We have specialised in immigration and concentrate in this field only, unlike many others who deal with all areas of law.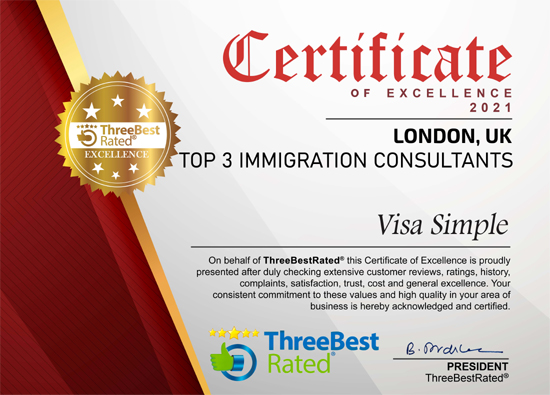 With the UK Home Office continually changing immigration laws and regulations, it has become difficult to successfully apply for a UK visa application. We make it our business to keep abreast of all changes and developments meeting UK visa requirements, helping us to guarantee successful applications for our clients.
In the current economic situation, most people are discouraged from using a professional immigration company because of preconceived high costs involved in engaging them. We understand this and offer variety of services that are required by the applicants. We guarantee to offer the tailor made services that our client requires. These services will not only encourage applicants to submit their own application with some guidance, but also will be cost effective. Our fees are fixed, transparent and highly competitive.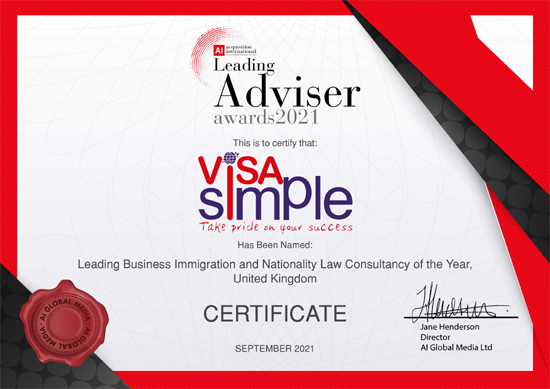 There are no hidden costs and all prices will be made clear at the start of the process.
In a nutshell, you can choose us over our competitors simply because:-


Extensive knowledge & experience
We specialise in only immigration laws UK and have extensive experience in UK visa application. We remain updated with the changes in Immigration rules and help our clients for a successful UK visa application. We guarantee that your visa application will be approved and we cover your application under our 'no win no fee' policy.



'Best UK Immigration Consultancy 2020' by SME-News

'Top 3 Immigration Consultants London 2020' by 'Three Best Rated'



Affordable & Cost-Effective prices
We offer customised services to meet your visa requirement in the most cost-effective manner. Our fees are fixed, transparent and competitive. All our fees are listed on our website.


Personalised service
Our services are tailor made to suit your needs. You will deal with only one visa specialist from start to end, who will oversee the entire process.


Trusted by the clients
Our success is based on our client's visa UK approval and their satisfaction. And we have many happy customers who have vouched for our services and professionalism in getting them UK visa application approved. We are confident that your visa application will be approved with your full satisfaction. Take a look our our client's testimonials on our website, facebook and in Google



Contact us today & get your free initial consultation. We look forward to helping you with your UK visa requirements.